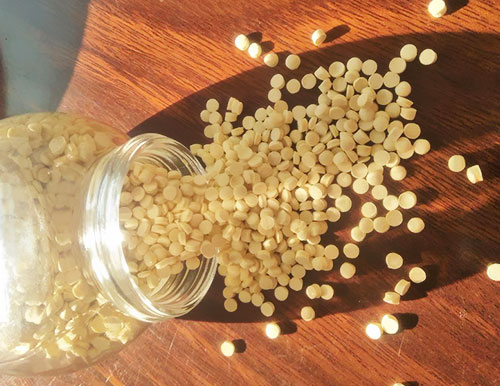 Shan Dong Hao Zhi Advanced Material Technology Co.,LTD. is specialized in the production of self-developed thermoplastic polyolefin high-performance fine chemical foaming agent / chemical foaming masterbatch, foaming special resin, thermoplastic resin materials;
Blowing Agents Master Batches are Bright yellow granule blowing agent masterbatch is environmentally friendly polymer,It can improve various thermoplastic processability, Reduce production energy consumption, Extend the service life of equipment , Raise the wear-resisting function of plastic products .
Blowing Agents Master Batches are used in producing inflating agent of foam. AC blowing agent used in PVC,EVA,PP,PE,PS etc. fine powder is applicable to plastic products.
Mainly used in high-grade EVA/TPR material molding and injection production, with excellent secondary molding effect. In small mould foaming, the second molding process with high production efficiency, product quality is stable and other advantages.