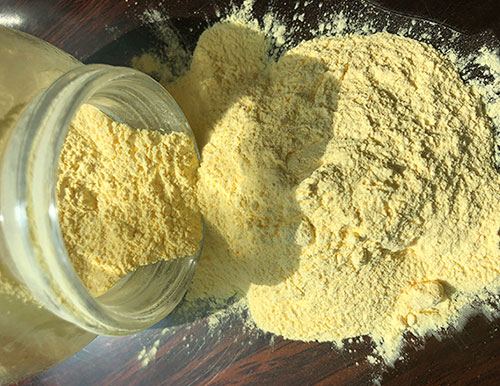 1.A blowing agent is a substance which is capable of producing a cellular structure via a foaming process in a variety of materials that undergo hardening or phase transition, such as polymers, plastics, and metals. They are typically applied when the blown material is in a liquid stage. The cellular structure in a matrix reduces density, increasing thermal and acoustic insulation, while increasing relative stiffness of the original polymer.
2.There are two main types of blowing agents: gases at the temperature that the foam is formed, and gases generated by chemical reaction. Carbon dioxide, pentane, and chlorofluorocarbons are examples of the former. Blowing agents that produce gas via chemical reactions include baking powder, azodicarbonamide, titanium hydride, and isocyanates (when they react with water).
3.Because the blowing agent is water, spray foams using chemical blowing agents are not included in global warming potential regulations. In addition to or in place of chemical blowing agents, spray foams can use physical blowing agents. These blowing agents have a lower boiling point than the typical spray foam processing parameters.
Blowing Agent Use:
Blowing agent encompass a wide variety of applications including refrigerators, buildings, automobiles, furniture, packaging, and many more. The blowing agent is used to create a cellular structure from liquid plastic resin, and in the case of foam used for insulation it functions as an insulating component of the foam.