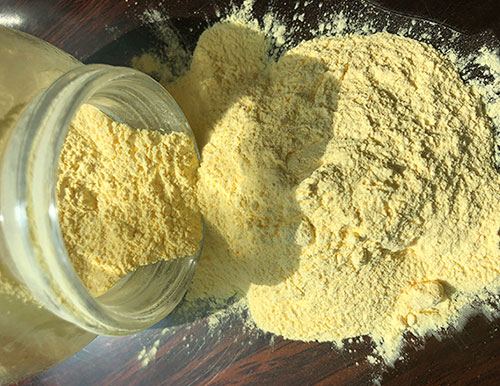 As a TPR Foaming Agent Manufacturer, share with you.
TPR Blowing Agent is based on the AC and foaming agent is currently the most environmentally friendly inorganic salts, through efficient distribution of modification of exothermic foaming agent.
TPR Blowing Agent Advantage:
1.Stable performance.
2.Uniformity of particle size.
3.Large gas volume.
4.Less contamination,innocuity.
TPR Blowing Agent Application:
This series can be widely used in PVC, TPR foam shoes, sandals, slippers; At the same time are widely used in PVC, PS and PP plastic special-shaped material, plate, sheet, such as extrusion, injection foaming shutters.
The raw materials used in the steps of preparing raw materials 11, prilling the raw materials 12 into particles and ejecting mixed raw material into the mould 14 is Thermo Plastic Rubber (TPR) added with a small amount of foaming agents.
Our company also has TPR Foaming Agent on sale, welcome to contact us.